Art critic Martha Schwendener writes in her review of Independent Art Fair in New York City 2023: 
"Finally, at the London and Basel gallery Vitrine (Booth A. 1), the Danish artist Cecilia Fiona's painted marks spill out from the canvas onto a folding screen, and even costumes she has created for a performance on Saturday from 11 a.m. to 2 p.m. Here, the artist and a cohort will perform in the booth, wearing the hand-painted costumes and masks inspired by her recently deceased grandmother, who came to Fiona in a dream, as a bird. Call it painting, ritual or séance, there's something poignant about this in an art fair in TriBeCa, where performance art used to be quotidian, rather than the exception."
'Creatures of silence'  performed during the opening of 'Follow the flowers' at Andersen's Contemporary, Copenhagen, DK. Video edited by Sara Brunberg.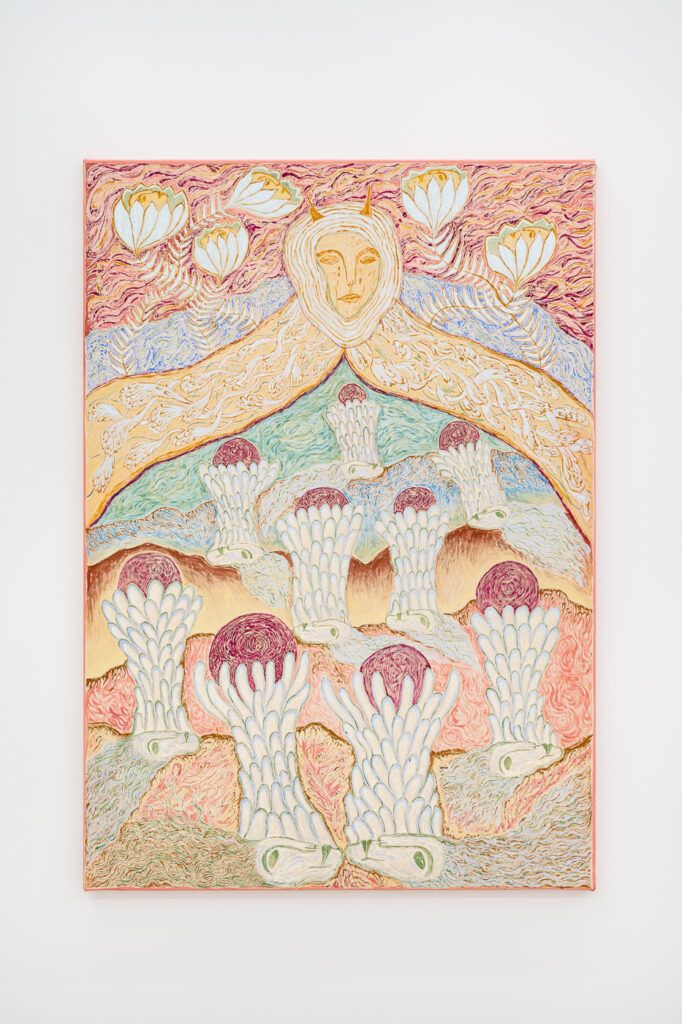 Annka Kultys
April – May 2022
Annka Kultys
April – May 2022
Andersen's Contemporary
December 2022 – January 2023